WHERE LEADERS ARE CREATED AND RESULTS ARE ACHIEVED.
We are thrilled to announce that for the fourth consecutive year our firm has been named one of Montreal's Top Employers as well as Canada's Top 100 (SME) of 2022.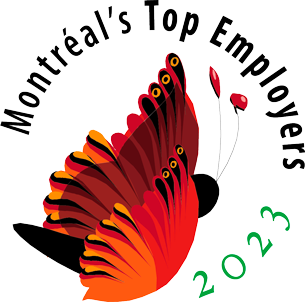 Careers
Thriving together
Looking for your next career move? PSB Boisjoli has the perfect job for you. Are you right out of school and looking to kick-start your career at the ultimate accounting firm? Perhaps you've been working for a few years and are looking for professional advancement or new challenges? Whatever your professional goals, with many career opportunities available, PSB Boisjoli will support your professional growth and encourage your development throughout your career.
Learn More
Our team
Over 200 Professionals who are Passionate about Numbers.
Meet them
News & Publications
INTRODUCTION On April 7, 2022, Deputy Prime Minister and Minister of Finance, Chrystia Freeland, presented Budget 2022: A Plan to Grow Our Economy and Make Life More Affordable. The budget proposes measures to help Canadians buy their first home, including by introducing the Tax-Free First Home Savings Account and doubling the First-Time Home Buyers' Tax […]

Read news

Introduction On March 22, 2022, the Minister of Finance, Mr. Eric Girard, tabled his 2022-2023 budget plan which was prepared under very special circumstances and which represents the government's fourth budget. This budget provides tax measures to cope with the rising cost of living, to stimulate economic growth and continue efforts relating to the environment. […]

Read news
TAX ALERTS


---
See Our News & Publications Section
VIRTUAL TOUR OF OUR OFFICES
Unpretentiously Elegant
Sleek urban décor, a friendly and unpretentious atmosphere, intelligently designed relaxation areas and meeting rooms, stunning views and outdoor patios: we have stopped at nothing to make you feel right at home. Whether you arrive by metro, car, or bike – an office in keeping with your professionalism awaits you.
Visit Our Offices