Awards and recognitions
Since its inception, PSB Boisjoli has distinguished itself from other accounting firms across the country thanks to its unparalleled service, culture and talent, as well as for its innovative and specialized team.
Over the years, our firm has been the proud recipient of accolades for our outstanding achievements in multiple areas not only on a local scale, but on a national one as well.
Here are some of our recent awards: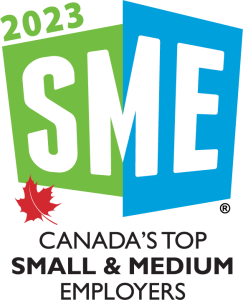 Canada's Top Small & Medium Employers: This award recognizes SMEs that work hard to offer outstanding workplaces and avant-garde HR policies. It looks at the physical workspace, professional and social atmosphere, health services, pay, benefits, vacation and other paid time off, employee communication, performance management, training and professional development and community involvement. We are proud to have been recognized as one of Canada's elite SMEs for several consecutive years.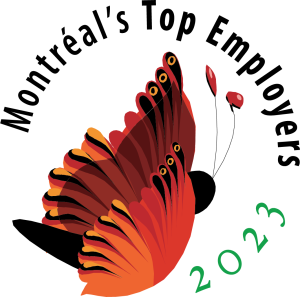 One of Montreal's Top Employers: Montreal's Best Employers is an annual competition organized by Canada's Top 100 Employers. This distinction recognizes employers in the Greater Montreal Area who are ahead of the curve, offering its employees an exceptional work environment. We continue to be a distinguished recipient of this award.
And also…
Ranked as one of Quebec's leading accounting firms by Les Affaires in a list of the top 25 accounting firms in the province. This acknowledgement has been bestowed upon PSB Boisjoli for many years, and continues to be a great source of annual pride in our work and client service.
Ranked as one of the top 300 SMEs in Quebec by Les Affaires in a list of companies with a majority of shareholders in Quebec and a maximum of 300 employees. PSB Boisjoli is honoured to be part of this prestigious group.
Although we are incredibly privileged to have received all these tributes and awards, it does come secondary to our main focus. Our priority continues to be the delivery of highest quality specialized services and advise to our valued clients so that they can reach their business objectives, all while affording our staff members a healthy, supportive environment where they can develop and succeed both personally and professionally.