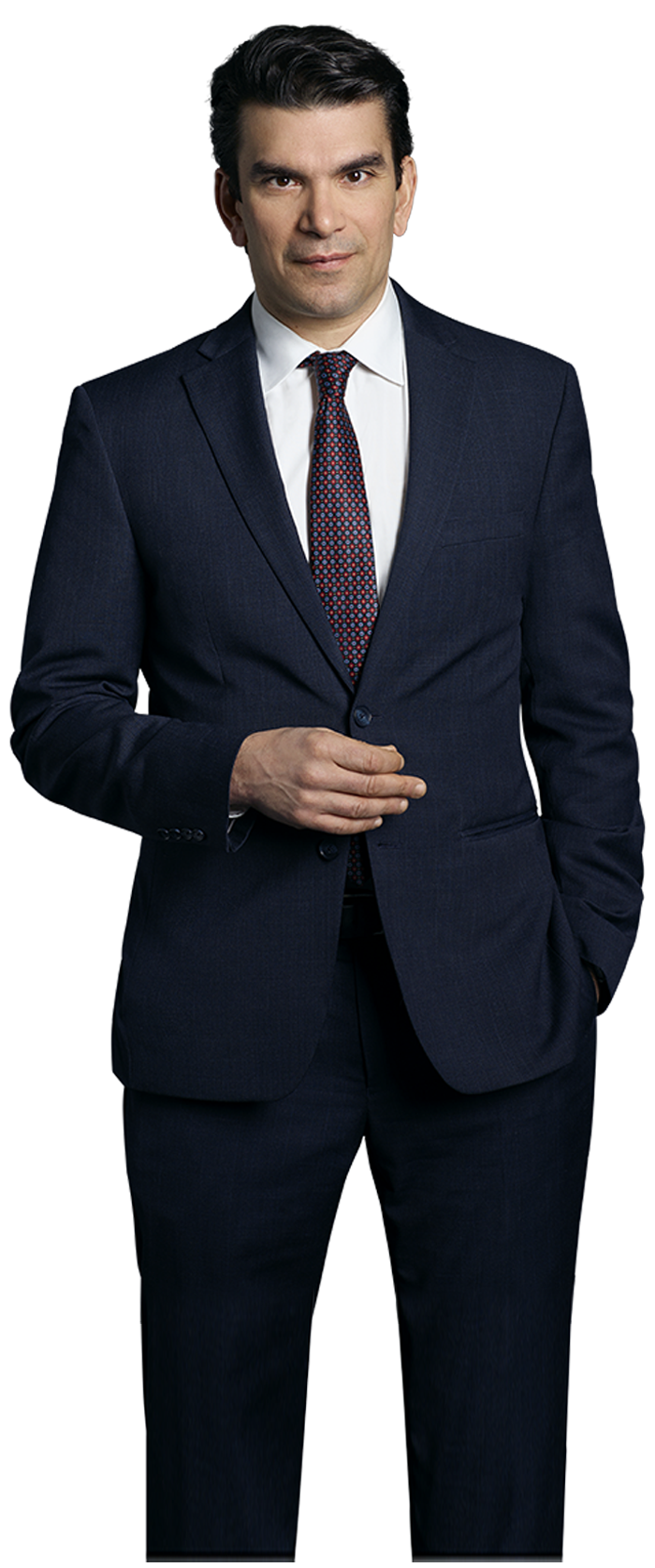 Back to the team
Carl Adjami,
CPA, CIRP, LIT,
Partner
Biography
Carl Adjami, CPA and a licensed insolvency Trustee, has been providing financial advisory services for well over two decades. In 2019, prior to officially joining PSB BOISJOLI, Carl began his mid-market focused corporate restructuring practice. As his practice saw significant growth and success, he was formally admitted into the Partnership at PSB BOISJOLI. He now heads up the Corporate Restructuring and Insolvency service line for the firm.
Carl brings to PSB BOISJOLI a wealth of knowledge and experience in high-profile insolvency mandates. Past files include bankruptcies and CCAA filings for prominent multimillion-dollar organizations. Over the years, he has also helped several major companies restructure and refinance with a goal to regain financial solvency. With his expertise, Carl can conduct formal proceedings under the Bankruptcy and Insolvency Act (BIA) and the Companies Creditors Arrangement Act (CCAA).
Even amidst the most complex financial challenges, Carl's focus and commitment is to create and preserve value while protecting the interests of all stakeholders. While he always strives to turnaround an ailing business, in cases of inevitable liquidation, his recovery strategies are designed to minimize losses while ensuring equitable distributions.
Though he has developed a niche in manufacturing, Carl is well versed in financial services, leisure and travel, hotel and accommodation, high tech, agriculture, and transport. In addition to insolvency proceedings, his skills and expertise can assist companies with their financing and business plans.
In a fast-paced and high-stakes field, Carl is known for his pointed interventions and impeccable response times. For Carl, the excitement lies in rising to the occasion and advocating for the real people behind every mandate. No matter the adversity, Carl leads his clients toward the best possible outcome.   
Education and Professional Affiliations
Bachelor of Commerce in Accounting, Concordia University – 1997
Graduate Diploma in Public Accountancy, Concordia University – 1998
Certified Professional Accountant (CPA) – 1999
Quebec Order of Chartered Professional Accountants (CPA) – 1999
Canadian Association of Insolvency and Restructuring Professionals (CIRP) – 2005
Licensed Insolvency Trustee (LIT) – 2005
Directorships
Board Manager for the Sourp Hagop Investment Fund since 2016
Board Member for the Turnaround Management Association (Montréal Chapter), 2015–2018, 2023 to present