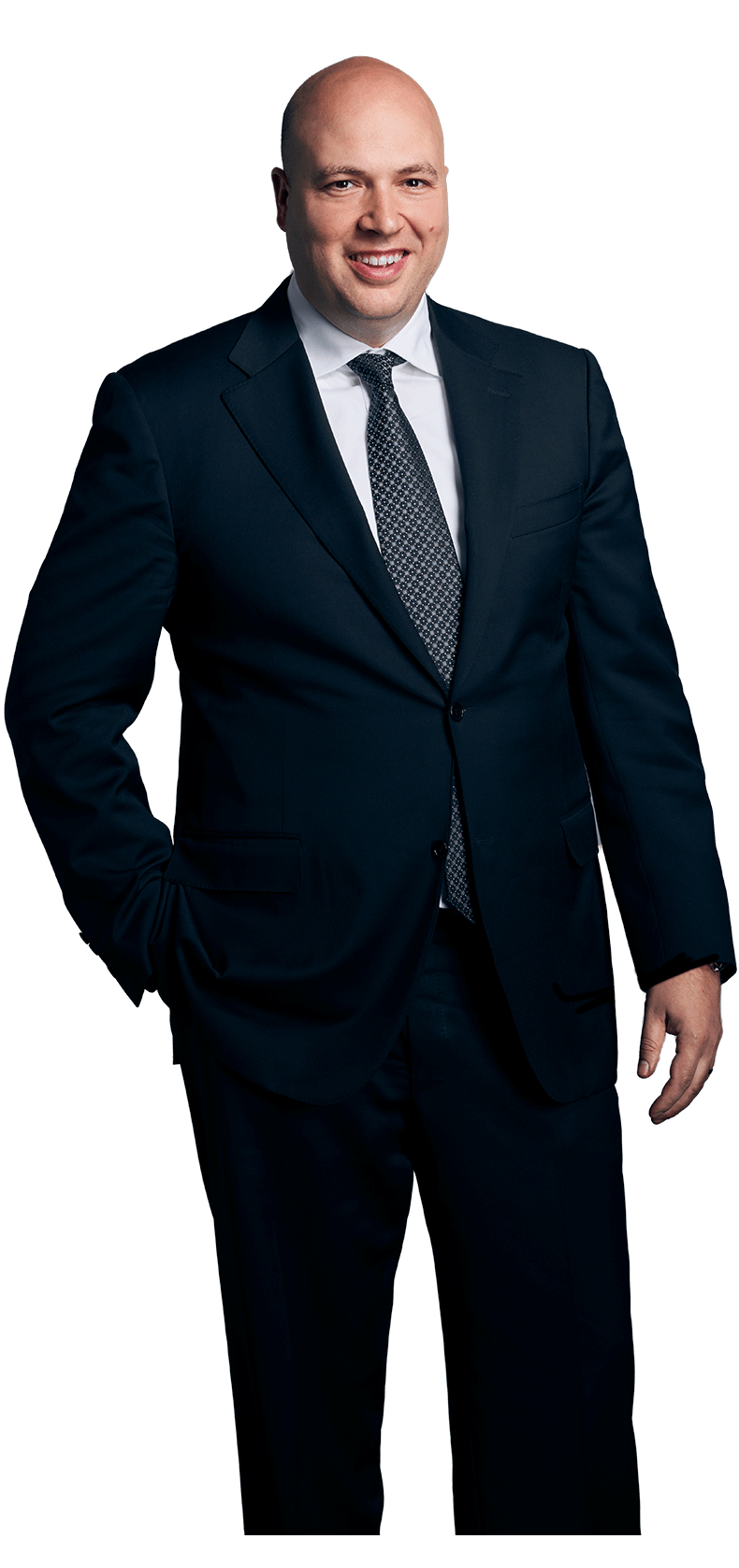 Back to the team
Patrick Grosjean,
MBA, CPA Auditor, CBV, CFA, CFF,
Managing Partner
Biography
Patrick Grosjean joined the PSB BOISJOLI team in 1998 and set out on an extraordinary academic and professional path. After graduating magna cum laude from his Bachelor of Commerce program in 1999, he immediately went on to complete his Graduate Diploma in Public Accountancy and obtained his Chartered Accountant designation the following year. Two years later, he had obtained his Chartered Business Valuator designation, which he then followed with his Chartered Financial Analyst designation in 2005, the same year he made partner at PSB BOISJOLI. In 2011, he obtained his MBA from the prestigious Kellogg-Schulich Executive MBA program offered by the Schulich School of Business (York University) and the Kellogg School of Management (Northwestern University). In 2015 he was appointed managing partner at PSB BOISJOLI.
Patrick makes a point of keeping abreast of all aspects of our firm, and is a reference point for those seeking effective, creative, and original solutions. An exceptional manager, a keen entrepreneur and a patient and attentive listener, Patrick has a deep understanding of the challenges his clients face. He specialises in business valuation, litigation support, transfer pricing, due diligence, audits and assurance, and SR&ED tax credits. He has testified as an expert witness before the courts on several occasions.
Patrick effectively represents the interests of a broad client base operating in diverse business sectors, including the manufacturing, distribution, real estate, IT, and multimedia industries.
A master in the art of handling multiple projects simultaneously, Patrick belongs to both our Executive and Compensation Committees, and heads up our Audits and Assurance Committee.
Patrick is known for his stringent adherence to professional ethics and his sound business administration abilities. He is highly respected by his clients and colleagues alike, and is unquestionably a pillar of our firm.
Education and Professional Affiliations
B.Com. magna cum laude, McGill University – 1999
Diploma in Public Accountancy, McGill University – 2000
Master's of Business Administration, (Kellogg – Schulich Executive MBA), Northwestern University and York University – 2011
CPA designation – 2000
Chartered Business Valuator (CBV) designation – 2002
Chartered Financial Analyst (CFA) designation – 2005
Quebec Order of Chartered Professional Accountants – 2000-present
Canadian Institute of Chartered Business Valuators – 2002-present
CFA Institute – 2005-present
Certified Financial Forensics (CFF) Credential – 2016
*Operating via a professional services corporation