An Unconventional Journey
Alexandre Lemay had been operating a car polishing business for over ten years when one day, he decided to make a 180-degree pivot and become an accountant.
Before he discovered PSB Boisjoli, Alexandre began his career at a Big-4 accounting firm. While this experience offered him an introduction to the profession, it was not until he arrived at PSB Boisjoli that he found the fulfilment he'd been seeking. Among its many perks, the firm offers its employees with ongoing support and opportunities for both professional and personal development. Alexandre currently works as PSB Boisjoli's Manager in US Tax.
A Friendly Environment
From his very first encounters, Alexandre was struck by the friendly atmosphere, sense of teamwork and a culture of belonging that would eventually lead him to accept a career opportunity at PSB Boisjoli. Since his arrival, the firm has affirmed and deepened his initial impressions. And although business may still be business, the quality of life makes all the difference. Alexandre believes the firm's positive culture permeates and impacts its clients as well as its team members.  When it comes to client interactions, he has been happy to witness such fluid, friendly and highly professional camaraderie. And their clients' loyalty speaks volumes.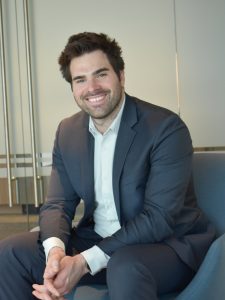 Core Specialty: US Tax
Once he obtained his CPA designation, Alexandre decided to specialize in US Tax. Fascinated by this specialized service line, he was inspired to obtain his Master's in the United States where he attended San Francisco's Golden Gate University. PSB Boisjoli supported him throughout this endeavour, and for this, Alexandre will always be grateful. Once he completed his Master's, the young professional embarked on a certificate in international taxation. This served to deepen his knowledge in the field and allowed him to offer a broader range of services to his ever-expanding clientele.
Within the firm's taxation division, Alexandre is encouraged to continue to pursue his career at every level. He receives all the support he needs to build upon his skills and expertise. A determined and ambitious professional, Alexandre is dedicated to combining theory and action to bring his clients the highest quality service. His remarkable team spirit and perseverance are a perfect match for the firm's core values.
The Support to Move Forward Together
PSB Boisjoli is much more than your average accounting firm. At PSB Boisjoli, you will discover an ideal environment and a pathway for advancing in your career, whether you are a seasoned professional or new to your vocation. Since its inception, the firm has placed career fulfilment and work-life balance among their top priorities. They offer a supportive atmosphere and all the resources you need to fully live out your passion.