Math Wins Over Medicine
Vincent Morais took his time before deciding on the perfect career path. His parents both worked in the medical field. And while his two sisters followed their lead into healthcare, Vincent initially set his sights on engineering, but also considered humanities and the law. Though not a big fan of science, Vincent discovered he had a passion for math. After attending business school, he specialized in accounting, which offered a structure and career trajectory that spoke to him.
Business Valuation: Math in action
Passionate about math, Vincent especially loves how it applies to the real world. "In a business valuation, math gives you concrete numbers. And regardless of your initial ideas and goals, this provides the basis for investments and transactions," he explains. Unlike the certification exercises from his early career, Vincent prefers business valuations since the analysis involved applies directly to situations to which we can all relate.
Downhill Ski Enthusiast: Out of the office and onto the slopes
In his youth, Vincent spent many weekends and holidays skiing on the mountains near his family cottage. And just before the pandemic shut down the world, he was lucky enough to make it out toWestern Canada —his favourite place to ski so far. He can't wait to get back there and is making plans to return as soon as COVID travel restrictions are relaxed.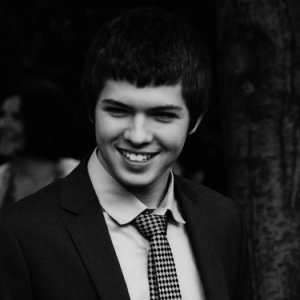 Ten Years Down the Road…
"In ten years, I can see myself in financial services. So I'm definitely in the right place!" Though he's confident about his own path, Vincent acknowledges that with the fast pace of technological change—especially within accounting and finance jobs—no one can predict the future. "It would be cool to learn how to code," Vincent says. "I wouldn't mind adding that to my toolbox." And no matter where he's going, he's ready to adapt to ongoing changes in the industry.
Moving Forward Together
As an employer, PSB Boisjoli offers more than your average accounting and financial firm. Whether you're a novice or seasoned professional, here you'll find the ideal environment and conditions for advancing your career. As long as we've been in business, we've also placed fulfilment and work-life balance among our top priorities—providing the environment and resources you need to fully live out your passion.